Inshore Fishing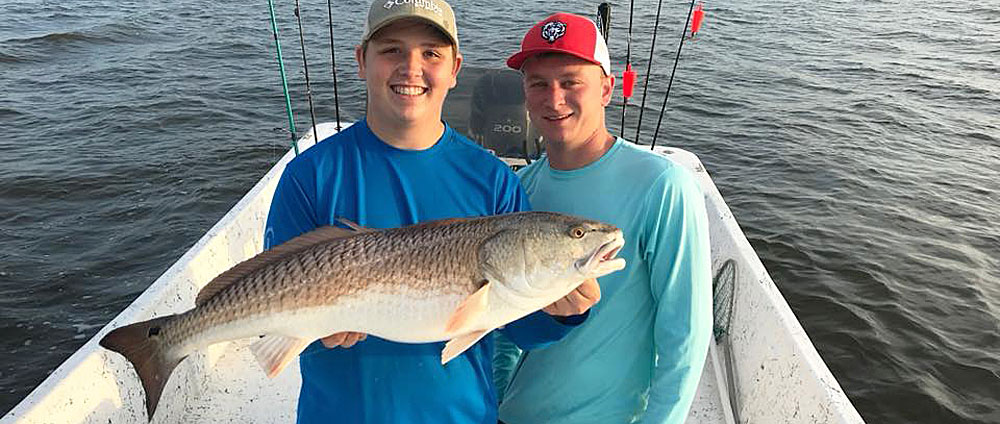 Our inland trips, like all of our trips, can be tailored to your specific request. Remember whether you use us or someone else, you are the customer, your desires should be stated and the trip tailored to your desires when possible. The normal trip leaves the dock at safe light the destination depends on the current activity of the targeted species. You could be fishing on the beaches of Grand Isle. LA, Elmer's Island, or the many reefs just west of Venice, LA. Speckled Trout and the ever famous Louisiana Redfish are the primary targets with plenty of others to help fill the box.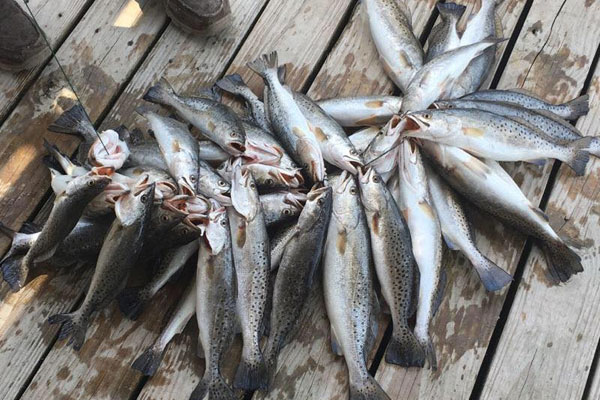 Our inshore fleet consists of two 24 foot Blazer Bays. The Blazer Bay Coastal is the epitome of what a charter boat should be. Forget all of the bells and whistles that let you look pretty at the dock, they offer 360-degree fishing with a very dry ride and shallow water access. These boats are large and spacious, providing plenty of room for 4 fishermen and the captain. The boats are equipped with all of the required safety equipment. If you have a larger party, no need to worry, we try to never say "no" and will be more than happy to call in additional boats to fill your party.
While we try to never say "no" we get a lot of requests to place 5 fishermen on a boat. In reality, this is not a good idea. Remember that an inshore trip involves a lot of casting and moving around. That 5th angler begins to affect your fishing trip and comfort on the boat and when the conditions require that we try to get into skinny waters the extra weight can and will prevent that from happening a lot of times. We will gladly bring in additional boats when needed to fill your needs.
What do you need to do?
All you will need to bring are your essentials such as sunscreen, camera, food, and any beverages that you want. Make sure you dress for the conditions of the day. Have your ice chest handy so your filets have a nice cold ride home. There are a couple of no-nos. No hard sole marking shoes, no spray sunscreen, and none of those big high-performance ice chest.
Aside from fishing, the inland marshes of South Louisiana are full of wildlife. You will enjoy a full day of cruising the marshes in search of your prey all the while enjoying what Louisiana has to offer.
A 3 day Charter fishing license is available at the marina for $10.00 on online here
See our Rates page for pricing for inshore and inland trips.