Louisiana Offshore Fishing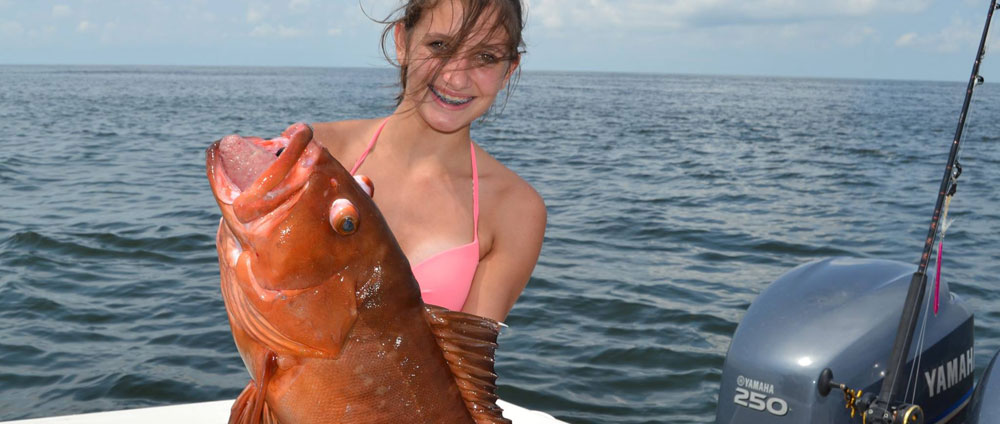 The offshore trips will target a number of species including Mangrove Snapper, Red Snapper, Grouper, King and Spanish Mackerel, Cobia (Ling, Lemon Fish), Trigger Fish and Amberjack. The truth is when you drop your line into the waters along side one of these rigs you never know what will take the bait. Bluewater trips focus on Tuna, Dolphin, Wahoo and other species of the deep.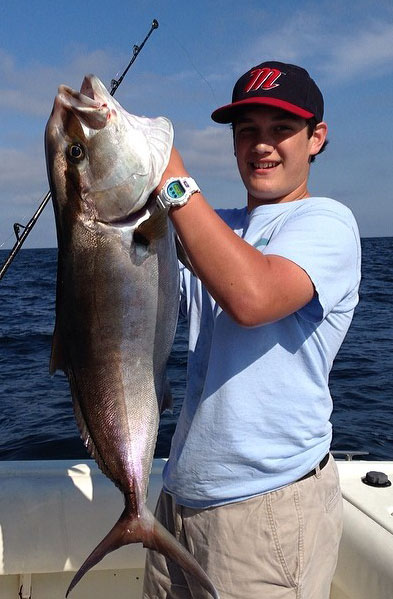 Our offshore trips, like all of our trips, can be tailored to your specific needs. The fact is that Louisiana has the best fishing in the lower US. All of the big fishing rodeos across the Gulf are multi day rodeos so that those boats have time to run to Louisiana waters to catch their fish. You have all heard of the outstanding fishing in the waters off of Venice, La. We fish those waters, departing from the fishing village of Grand Isle, LA. The normal trip leaves from Bridgeside Marina at first light. Most days are met with a spectacular sunrise over the waters of the Gulf of Mexico as you travel to one of the many offshore oil and gas platforms that dot the Louisiana coast. Breathtaking views as mother nature provides the backdrop for the start of a wonderful day. Often times you are treated to aerial displays by feeding Porpoises, King Mackerel and sharks.
We fish from a 33 Hydra Sports Vector with triple Yamaha 250 outboards. She sure levels the seas and can scat when need be. The boat is licensed for up to 6 anglers per trip. (Additional boats are available for larger parties.) When you arrive at the first stop of the day you will be provided with reliable equipment that is in good shape and the adventure begins. Your captain and mate are there to help when needed, but rest assured, you do the fishing. There are times when techniques require finesse but even if we hook them, you will fight that fish.
You will be provided with all of the fishing equipment that you need. Further, we believe that there is no excuse for a captain or a crew that screams at it's customers for missing a hookset or breaking a line, it's all a part of fishing.
Mangrove trips end at 2:00pm. Bluewater trips typically run 10 to 12 hours dock to dock. As the day draws to a close, the boat returns to Bridgeside Marina where you are free to relax and unwind as your fish are cleaned and bagged for the ride home.
This is an all inclusive trip with no hidden cost. Woman and children are always welcome, but beware they usually catch the most fish.
What do you need to do?
Make sure you dress for the conditions of the day, have plenty of sun screen and your camera. Only soft soled, non marking shoes are allowed on the boat. Have your ice chest handy so your fillets have a nice cold ride home. All anglers will need a Louisiana Fishing License. Three day passes are available for $10.00.
You will need to bring any beverages and food that you need for the day. Some catering can be arranged in advance.
Your deckhand is there to make your trip more enjoyable, please remember him at the end of the day.
See our Rates page for pricing for trips pricing and options.